Fuzzy Matching Algorithms
We offer many fuzzy matching and clustering algorithms in the cloud.
Friendly User Interface
Intuitive user inerface to execute your fuzzy matching and clustering tasks.
Unprecedented Accuracy
MatchKraft is constantly updating its algorithm to offer the best matching accuracy on the market.
Clean Similar Text
Cluster text strings based on similarity
Matchkraft offers a in house algorith to cluster strings based on their text similarity. Input your raw text and the fuzzyness level to start the clustering algorithm.
Try MatchKraft
Fuzzy Match In Two Lists
Consolidate Two Sources
With MatchKraft, you can fuzzy match company names across two data sources. The final result is a mapping between the first source and second source. Use our algorithm to get exact and similar company name matches. One record may point towards multiple company names.
Try MatchKraft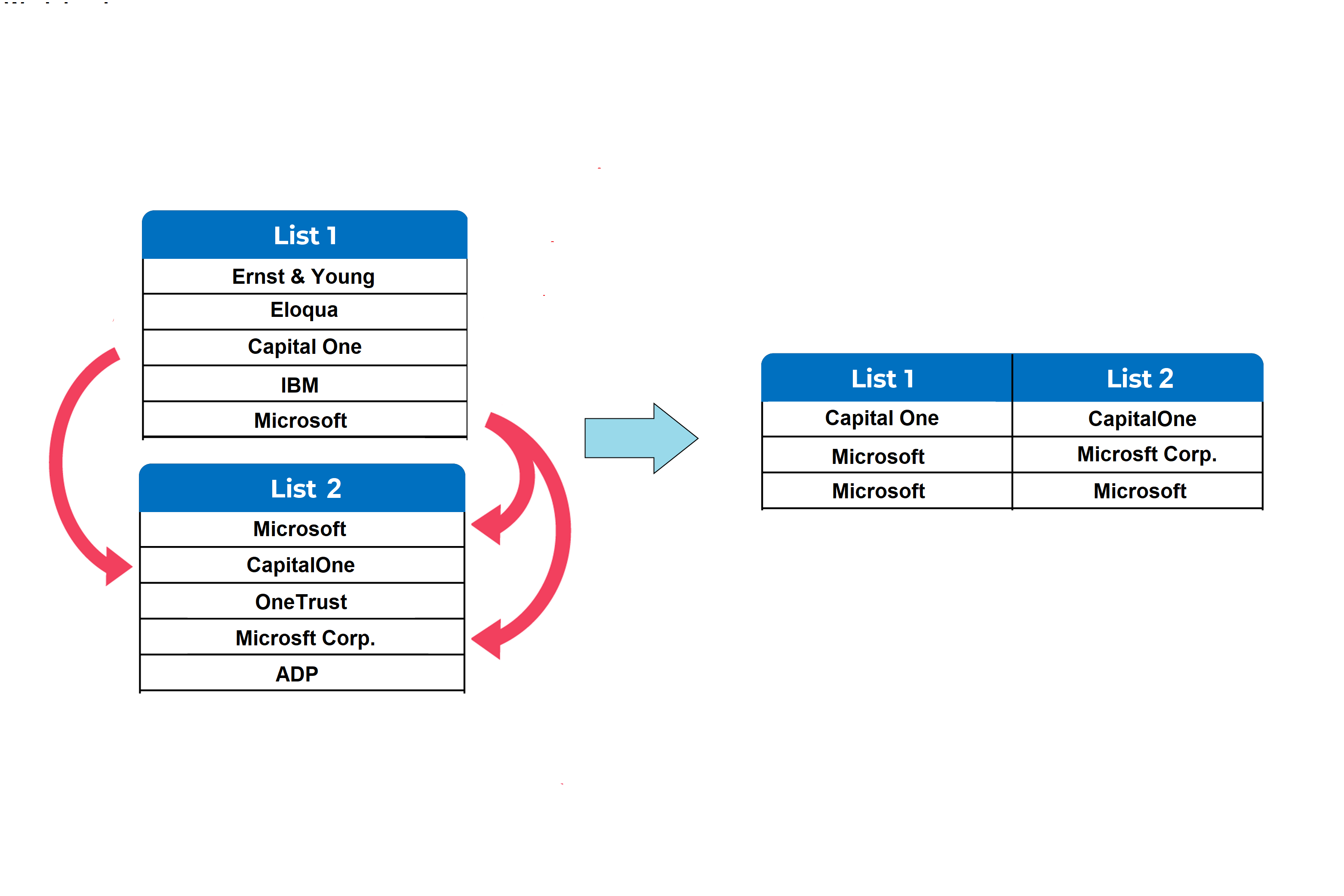 Try It Now For Free
Download Company UK Data
Submit a list of companies and retrieve company data from the UK Companies House database in bulk. No API Key is needed.
Try MatchKraft
Your Data Stays Your Own
We will not publish, copy, or share your data or personal information with anyone else. The only way we'll use your data uploads is use them to improve our automatic algorithm, giving you ever improving results. For more information regarding security or privacy, check our trust platform.
Go to Trust Platform
App Tour
In the following tutorial, we explain how to use MatchKraft.
Use Cases
Lead To Account Matching
Lead to account matching is needed to assign leads or contacts to the correct account. Simple use the fuzzy matching in two lists to match leads to company names. Use the company domain found on the lead's email address to perform the matching process. For example, the contact with the email address "maria@hp.com" will be matched to the name "HP Inc".
Data Visualization
Sometimes company data is not suitable for visualization or reporting purposes due to several discrepancies such as misspellings or inconsistent names. With MatchKraft, standardize company data using our fuzzy matching algorithms. Preprocess your company names before ingesting them to any business intelligence tool.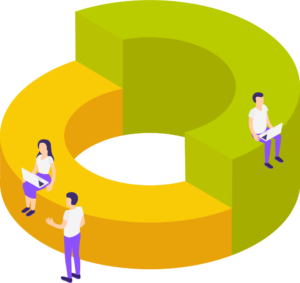 Integrations
API Integration
You can use the API Rest service to execute the fuzzy match algorithm and retrieve results.
API Documentation
Python Client
Use the official MatchKraft Python Client to execute the MatchKraft software on Python.
Python Client
What Our Users Are Saying About Our Tool
Satisfied. Mostly did a very good job.
MatchKraft User
I'll be able to rate it after I look at the results. So far the experience has been very good.
MatchKraft User
Was shocked at how well it worked
MatchKraft User
Keep coming back because it's useful - thanks!
Matthew Holt
Simple and Transparent Pricing
No recurring payments or subscriptions, only 1-time fee. The Payment method is PAYPAL. All prices are in US dollars.
FREE PLAN
Great Value, always free
200 Export Rows per download
PAY PER JOB
For one time use
Frequently Asked Questions
Does MatchKraft offer a free tier?
Yes, users can download up to 200 records per job. However, if you need more fuzzy matches, please consider buying the job. We also offer free products.
Why do I need fuzzy matching?
Company names may vary from one database to another. Fuzzy matching consolidates data from different sources using advanced algorithms.
Can I see all the fuzzy matches before buying a job?
Yes, you can see all the fuzzy matches when you click the preview button. However, you can download only 200 records (free tier). If you like the results, you can purchase the job to download all the records in Excel.
I am facing some issues, how can I contact you?
We provide great customer support. You can get in touch with us on the email at info@matchkraft.com
How secure is my data?
MatchKraft takes privacy seriously, really. MatchKraft doesn't sell your data. Sensitive personal data is encrypted in our server. Read the boring stuff here:
Privacy Policy
.
Is the payment process secure?
Yes, we use Paypal to perform online payments.
Free Consultation Service!
Book your FREE 30-minute consultation with Data Matching expert.