Products List
Here you can see the list of products that MatchKraft offers.
General Fuzzy Matching
Fuzzy match text online.
Fuzzy Match Company Names
Custom Fuzzy Match algorithm.
Uk Companies Lookup
Download Uk Companies Data.
Company Name to URL Lookup
Retrieve companies website.
Company Name to Social
(Comming Soon)
Add Me On LinkedIn
Any questions feel free to send me a message on LinkedIn or an email to info@matchkraft.com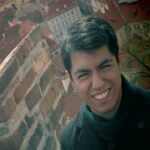 Rene Tatua Castillo
Data Scientist
Product Suggestions are Welcome
If you need a new product or to automate a time consuming task, feel free to click on the suggest idea button.